Living Springs Ranch Christian Ministry
We are a non-denominational, Christ centered ministry designed to provide rest and rejuvenation for Christian ministry workers. Located near Spokane, Washington, we provide a safe, quiet place where guests can rest and relax; a place where they can be still and reconnect with the Lord.
Spiritual retreats for Christian ministry workers
You are invited to enjoy a time of rest and renewal for a day or up to two weeks at a time. This invitation is extended to full-time Christian ministry workers and their families. Our mountain retreat allows you to set your own schedule, spend time alone with God, relax, explore our 140 acres of mountaintop forest, and spend quality time with your spouse.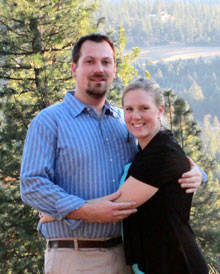 What does it cost?
Nothing! This is our gift to you. We feel that the Lord has called us to provide rest for those who have devoted their lives to the service of Christ. Our desire is that each person will be able to return to their ministries refreshed, refocused and better equipped for effective service.
Be our guest
Due to the nature of our ministry, reservations are by invitation only. Some restrictions apply. To receive an invitation, fill out our form and select the dates for your retreat. We will review your request and based on availability send you an invitation to join us.
Newsletter
Join our Mailing List
---
Follow Us



Donate
Donate by Mail

278k | .pdf |

---
Affiliate Program
If you click these links before you shop we will receive a percentage of what you spend. It costs you nothing extra, and helps fund our ministry. Thanks!
Contact
Quick Message

Phone

Write
Give us a call:
(509) 276-6469
Hours: 8am to 5pm
Pacific Standard Time